Erasmus+ programme is seen as one of the best opportunities for European students to explore other countries, cultures and to gain the professional experience they need. It is an EU programme, which allows students to spend a semester or a year in a partner-university and receive a scholarship (Erasmus grant) for the study period they opted.
Bulgaria is considered one of the most attractive countries in south-east Europe for Erasmus students. This is because the country is perceived as an "exotic" and little known destination among young people. The cost of living is pretty low compared to other European countries and of course, the beautiful nature is among other assets. Perhaps, cultural adaptation is a little harder for Westerners but students tend to adapt really fast. One of the reasons is that most of the Bulgarians speak English which makes communication easier. Accommodation facilities for Erasmus students are usually good – some Bulgarian universities offer dormitories, some not. If accommodation is not provided – you would have to find a place to stay on your own, but don't worry – the host university will help you with that, and actually with most of your concerns.
Almost every Bulgarian university has a large list of partner universities across Europe, so if you want to visit Bulgaria for an Erasmus exchange program, check if your university has an agreement with a Bulgarian counterpart. For more information regarding life in Bulgaria, we recommend you to visit the other sections in the website.
Erasmus students for Bulgaria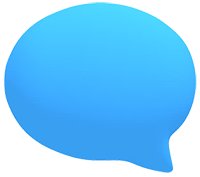 Alexandru Gabriel Burghiu from Romania:
"I came in Bulgaria with Erasmus exchange, without knowing so much about Bulgaria, even Bulgaria is on south from Romania. It was a nice experience for me being in Bulgaria because of Erasmus. I discover that Bulgaria is a beautiful country, with nice people. I met a lot of students from all of Europe, different culture and made a lot of friends. The professors from University were very nice and we had a lot of interesting courses. The whole international department from University of Economics – Varna takes care of us and advised me and other Erasmus students in order to know Bulgaria very well. I visit during Erasmus experience Sofia and Veliko Tarnovo and I liked them a lot. I recommend to all students came in Bulgaria with Erasmus experience. They will not be sorry. I hope to revisit Bulgaria very soon!"